Supportive Services for Veteran Families
The Veteran Administration's goal for the SSVF program is to promote housing stability among very low income veteran individuals and families who reside in or are transitioning to permanent housing. We provide supportive services designed to resolve the immediate crisis and promote housing stability.
Supportive Services for Veteran Families (SSVF) provides assistance to low-income veterans and families to help with their housing situation. We have been assisting veteran families since 2013 through case management, referrals, and financial services.
The SSVF program is implemented by Family & Community Services, Inc. in Geauga, Lorain, Portage, Mahoning, Medina, Stark, Summit, Trumbull, and Ashtabula counties in Ohio. SSVF is funded and monitored by the VA and is supported by Homeless Continuums of Care.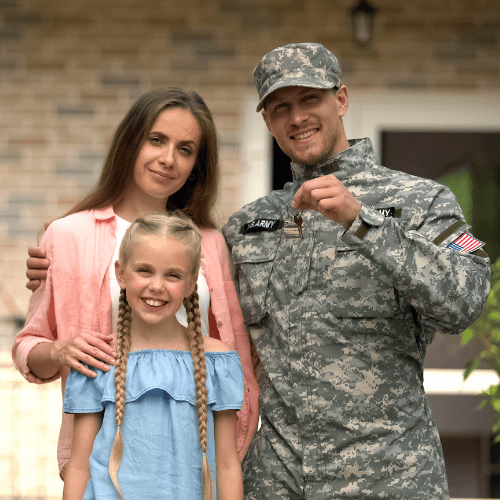 SSVF serves low-income veterans and their families who may be experiencing a housing crisis. Assistance can be provided to single adults and couples with or without children. Our veteran advocates meet you where you are. It is our goal to provide assistance with the least amount of barriers possible. Services include rapid-rehousing, homeless prevention, temporary financial assistance, landlord mediation, housing counseling, income support, budgeting resources, legal services, and healthcare referrals. SSVF staff also provide referrals to local resources throughout the community.
To be eligible:
You or the head of the household must be a U.S. military veteran
The veteran must have served active duty
The veteran cannot have been discharged dishonorably
You must be low income
You must be homeless or at risk of being homeless