SAFETY ALERT
IF YOU ARE IN IMMEDIATE DANGER PLEASE CALL 911. If you are using a device that others may have access to, please clear your visit to this site in your browser history after exiting. Computer use can be monitored and is impossible to completely clear. If you are afraid your internet usage might be monitored, call our hotline at (330) 673-2500 or (330) 296-2100. You can quickly leave this website by clicking "X" in the top right corner or by pressing the Escape (Esc) key twice.
Our mission is to reduce domestic violence in Portage County as a link to shelter, support, legal advocacy and referrals.
Safer Futures is the only shelter and resource center providing support, information, and advocacy to those affected by intimate partner violence in Portage County. We provide shelter services through a safe, confidential, supportive location for victims and children fleeing domestic violence. Over the years, our services have grown to include support groups, transitional housing, and outreach advocacy. In addition, we have Domestic Violence Specialists who are available 24/7 to answer confidential phone calls through our telephone support services.
Telephone Support Services: Domestic Violence Specialists are ready to answer your call 24/7 and can provide resources and referrals to those experiencing intimate partner violence or to those seeking information for a friend or loved one. All calls are confidential. The 24-hour hotline numbers are (330) 673-2500 and (330) 296-2100.
Shelter and Resource Center: Safer Futures provides a safe place for you and your children to stay while you create a plan with staff and learn about your options. The shelter is in an undisclosed location and provides a variety of services. There are also Domestic Violence Specialists that are available to residents 24/7. Safer Futures has been certified as a Safe Zone shelter and works closely with the Ohio Domestic Violence Network to provide trauma-informed services and to maintain best practices standards.
Legal Advocacy & Protection Orders: Safer Futures also provides legal advocacy and support services for survivors. Our Legal Advocate can help guide you in navigating the legal system and provides assistance with Domestic Violence Civil Protection Orders, Civil Anti-Stalking Orders, and Sexually Oriented Offense Protection Orders. To contact Safer Future's Legal Advocate, please call (330) 297-4229.
Sign up to receive updates about our work and ways you can get involved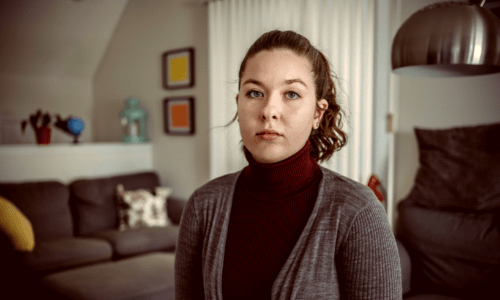 Safer Futures serves all genders with or without children, as well as teens, who are actively attempting to escape an abusive relationship. Advocate services are provided for all Safer Futures participants. Each individual and their children will work with an assigned advocate who will provide case management, employment support, healthy coping skills, parental support, and schooling/childcare support.