Honor Home provides stability by meeting the veterans where they are on their journey to permanent housing. Our transitional housing offers support, clothing and food. We provide comprehensive, supportive case management and access to both veteran's programing and community resources.
We strive to create a safe environment that fosters healing, productivity, and growth so that our veterans and their families succeed in every aspect.
Honor Home programs offer veterans access to various housing solutions such as
HUD-VASH voucher in conjunction with the VA
Supportive Services for Veteran Families (SSVF) rapid rehousing funds
SMHA voucher
Stark Country Veterans Service Commission
We are supported by our local Advisory Committee. For more information contact our Program Manager, Sarah Shaheen, by calling 330-676-3070 or emailing [email protected]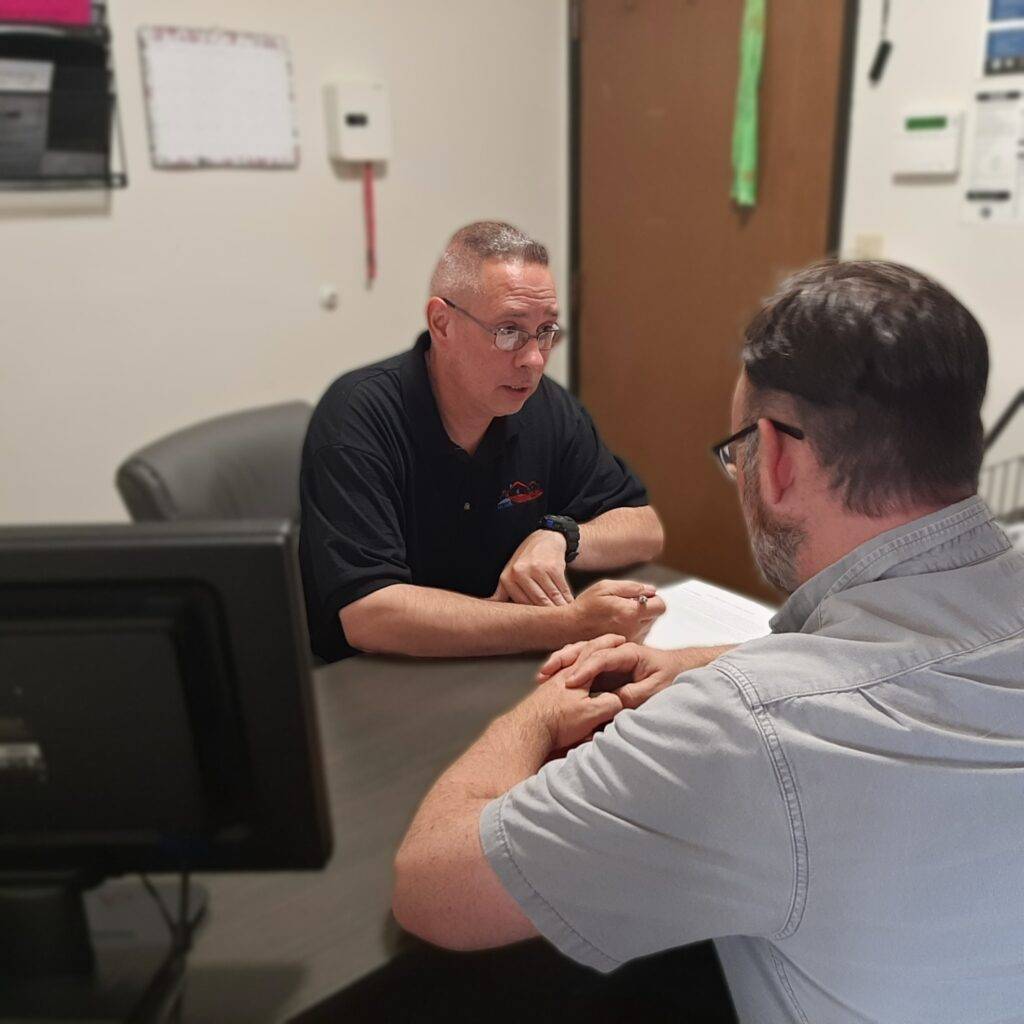 TRANSITIONAL HOUSING: Honor Home's transitional housing is open for homeless women veterans and their children as well as single male veterans. We provide temporary housing while veterans work towards their permanent housing goals. Connections with the VA, local Veteran Service Commission, and community partners aid in their goals of housing, employment, and improved health and well-being.
INTENSIVE OUTPATIENT PROGRAM : Family & Community Services', Inc. (FCS) Intensive Outpatient Program (IOP) is a program for veterans who are enrolled in the VA Community Based Outpatient Clinic's IOP located in Canton. FCS IOP program can serve up to six veterans at the site. Each veteran has their own assigned individual bedroom and shares common areas. The primary goal is to provide a healthy, sober, and safe environment while the veteran works on their recovery. Ultimately, the program strives to give each veteran the best possible opportunity to gain the skills and confidence necessary to maintain their sobriety.
HOUSING FOR WOMEN VETERANS: Honor Home – Women Veterans Campus provides an opportunity for homeless Women Veterans with or without children to work towards their permanent housing goal. One of the four-bedroom homes will be for single Woman Veterans and the other is for Woman Veterans and their children. The program assists with case management, connections to the VA, Stark County Veterans Service Commission, and local community partners. The residents are offered therapies such as art and life skills on-site and virtually. During their stay, the whole family receives advocacy and encouragement from our support workers and community partners.