Foster Grandparents Program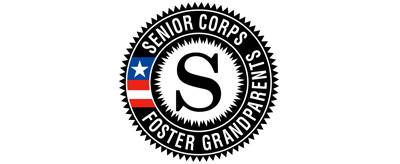 The Foster Grandparents Program connects volunteers ages 55 and better with youth that have exceptional needs to be role models, mentors and friends.
94¢
of every dollar donated goes toward direct service.
100,000
people are served each year through our programs.
3,500
individuals volunteer every year.
Foster Grandparents work one-on-one with at-risk and special needs children and youth. In many cases, these children lack the basic resources at home to help them with their school work and Foster Grandparents can help fill that void. They only serve in schools, or other educational settings, and help children learn to read. Foster grandparents are role models, mentors and friends to these children. Members who are income eligible may receive a stipend to help defer the costs of volunteering.
Individuals interested in becoming a Foster Grandparent must:
• Be 55 years of age or older
• Be able to pass a background check and health exam
• Willing to serve 15-40 hours per week, year round
• Have an income that is 200% below the poverty guideline to receive a stipend
Program Mission
To enhance the lives of children with exceptional needs through a caring relationship and to provide a high quality experience that enriches the lives of the volunteers and the children they serve.
135 E. Erie St. Suite 301
Kent, OH 44240
P: 330.677.3939 Ext. 304
F: 330.677.3950
S.C.O.P.E.
220 W Market St.
Warren, OH  44483
P: 330.399.2966
F: 330.399.8849
201 Wick Ave.
Youngstown, OH 44503
P: 330.480.0352
F: 330.480.0872
408 Ninth St. SW Suite 2210
Canton, OH 44707
P: 330.617.4765
F: 330.617.4766
Chagrin Falls Park Community Center
7060 Woodland Ave.
Chagrin Falls, OH 44023
P: 440.247.6030
F: 440.247.6031
Montgomery, Clark, Greene
1133 South Edwin C. Moses Blvd. Suite 325
Dayton, OH 45417
P: 937.225.9999
F: 937.225.3962