The Phyllis Zumkehr County Clothing Center
Our mission is to provide free, gently-used clothing and other personal and household items to families and individuals in need—all while reducing waste within the community and providing a positive experience for volunteers.
Over twenty years ago, the County Clothing Center was established as a grassroots effort to meet a growing need among low-income families in Portage County – free clothing. With the help of over 75 volunteers and 12 local churches, members worked to turn this need into a reliable community resource. Once a month, volunteers held a free clothing distribution in the Fellowship Hall of Kent United Methodist Church, where they went from helping dozens of shoppers to hundreds.
Today, the County Clothing Center operates out of a permanent location where, thanks to a steady stream of donations and volunteers, a large variety of clothes in all sizes, colors, and styles are available for free to whoever needs them. Furniture and appliances are now being accepted on a limited basis as well, with delivery options available to individuals and families without their own transportation.
The Portage County Clothing Center was named in memory of Phyllis Zumkehr. Survived by her husband, Charlie, the family has made significant contributions to establish and run the center. After her death, Mr. Zumkehr felt the organization represented a meaningful way to celebrate the memory of her life. He continues to support the Center year after year as it continues to grow its reach and serve as many as possible.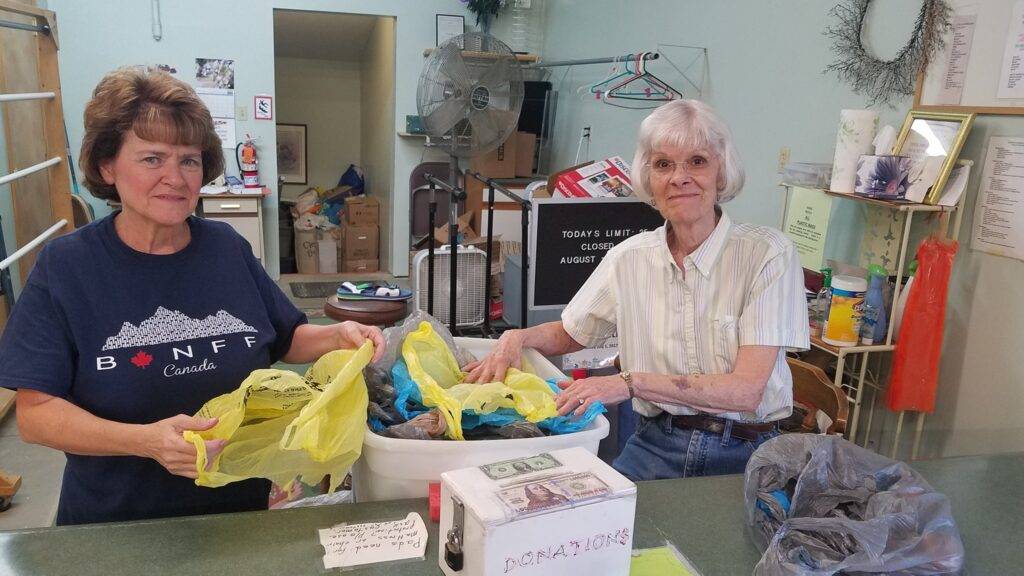 We serve individuals and families across Portage County who are in need of clothing or furniture for their homes. There are no restrictions to who can shop here, there is no cost for any of the items, and no one has to demonstrate need. During your shopping trip, your privacy will be honored, and you will be treated with dignity and respect. Throughout the year, formal attire, wedding dresses, and prom dresses are available through our special events room by appointment. We are also doing our part for the environment by keeping thousands of pounds of clothing and household goods out of landfills.