Help Us Serve all Who Have Served
Each year, Freedom House serves around 50 homeless veterans, all of whom have been males. However, female veterans are the fastest growing homeless population, making up 8% of homeless veterans today. And they are dealing with unique challenges like military sexual trauma or having children in the household.
With our renovations, we can accommodate males and females, including LGBTQ veterans and veterans with children, giving them private space to live during their stay with us, and also providing safer spaces for social distancing and reducing the spread of COVID-19.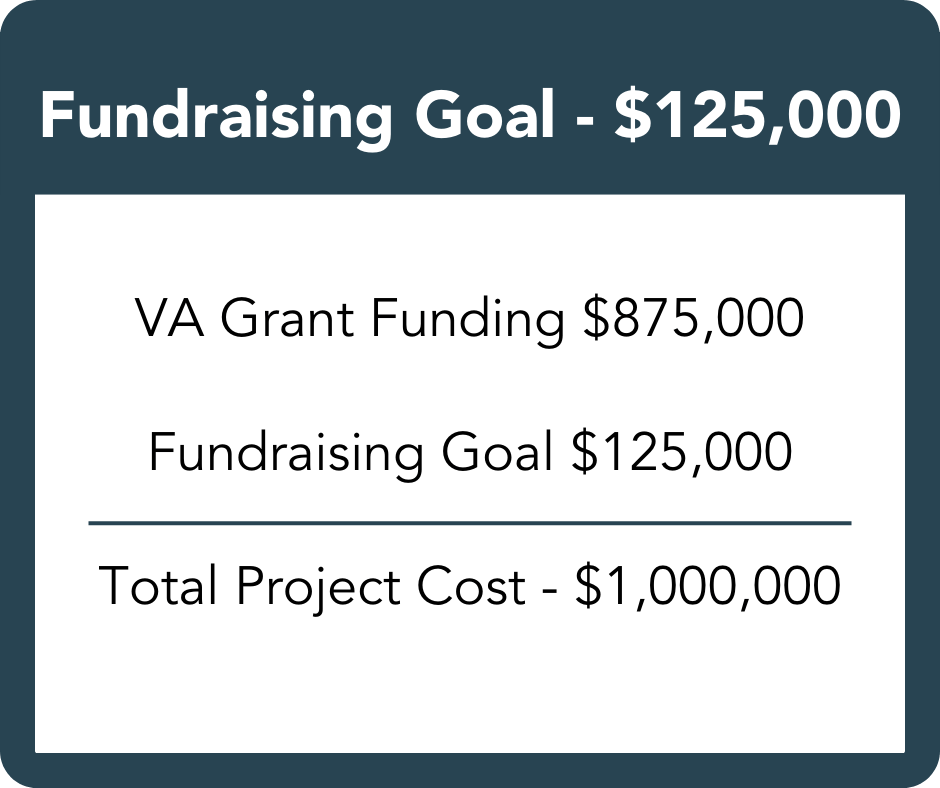 Freedom House, located in Portage County, Ohio, is raising funds to renovate its 9-bed, 4,000 square foot facility for homeless veterans to be more inclusive to all veterans that have served, regardless of gender. The renovations will transform shared spaces into 14 individual bedrooms and bathrooms, giving male and female veterans the space, privacy, and safety they need to work towards obtaining permanent housing. Four of the rooms will also be able to house veterans who have up to two minor dependents.
Thanks to a grant from The U.S. Department of Veteran Affairs (VA), we are able to create a better space for homeless veterans. But we need help to reach our fundraising goal and complete this project. You can help by making a donation or volunteering your skills and labor. You can learn more about Freedom House and our services here. 
Construction on the facility began in Spring 2022. Although our facility will reopen in December, we still need to raise funds for the finishing details of the project. Follow our progress on Facebook here. 
Freedom House has three levels of giving that will be recognized on our Donor Tree of Life, which will be displayed in the main living area of Freedom House. All donations will be used toward the capital campaign to help us reach our fundraising goal of $125,000. To donate, please make checks payable to Freedom House. Donations can be sent to 705 Oakwood Street, Suite 115, Ravenna, OH 44266.