Support the Dream at King Kenndey Community Center
The recent addition to King Kennedy Community Center provides the opportunity to expand services and increase the amount of children served. With Phase II, the facility will be complete with bathrooms, air conditioning, storage, and other necessities to provide evidence based programming, offer recreational and enriching activities, and use the facility for community events and gatherings. It is our hope that youth in the community have a place to turn to, whether they or their families are struggling with mental health or substance use issues, or they just need additional support and a safe outlet after-school and on weekends. It is a dream for this community that has been fifty years in the making – a dream that has finally come true.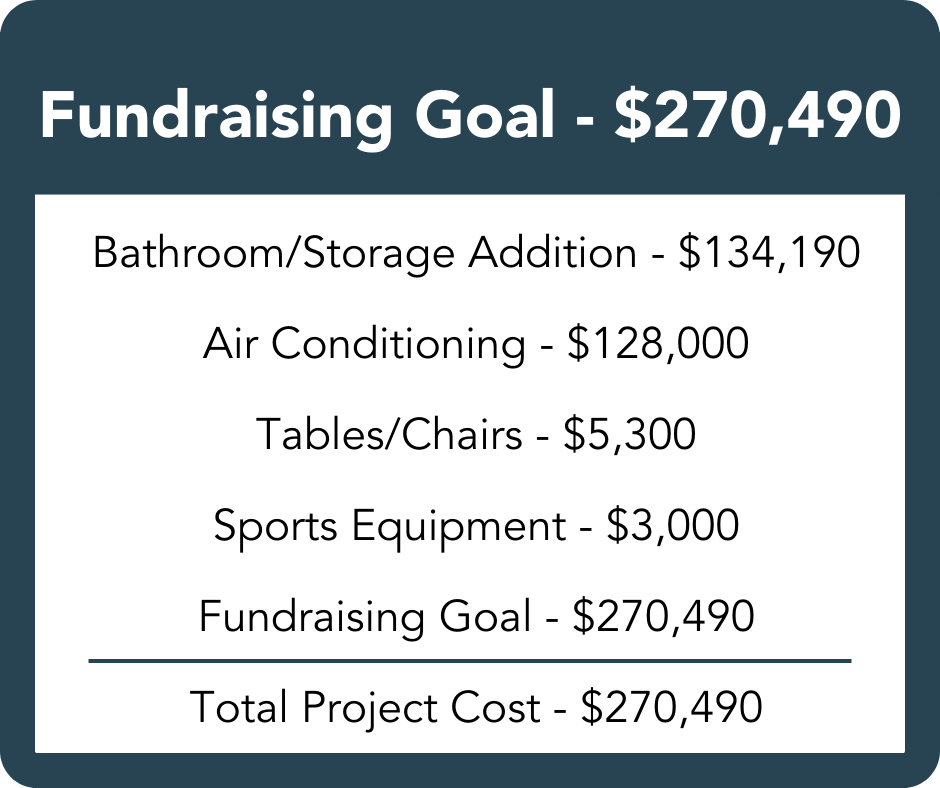 King Kennedy Community Center, located in the McElrath Community of Portage County, Ohio, is raising funds for Phase II of its multi-use recreational facility to add on bathrooms and storage, sporting equipment, tables and chairs, and air conditioning. The facility, which now has indoor and outdoor basketball courts, hoops, a new parking lot, and updates to its playground thanks to Phase I, will serve underserved youth of Portage County, providing opportunities for educational, cultural, social and physical activities to approximately 100 children each year.
Help us reach our fundraising goal and complete this project by making a donation to support Phase II. You can learn more about the King Kennedy Community Center and our services here. 
Construction for Phase II will begin in early 2023. We hope to complete the project by the summer. Follow our progress on Facebook here. 
All donations made to the King Kennedy Community Center's The Dream Is Still Alive Campaign will be recognized on our community donation wall displayed prominently within the multi-use facility. Four levels of company/organization sponsorships are also available. All participating sponsors will receive a vinyl banner with their company logo displayed within the facility. All donations will support the capital campaign and help us reach our fundraising goal.
 To donate, please make checks payable to King Kennedy Community Center. Donations can be sent to 705 Oakwood Street, Suite 115, Ravenna, OH 44266.